The #1 Choice for Dumpster Rental Cincinnati Options
For high-quality dumpster rental Cincinnati options at affordable rates, choose Dumpster Daddy, the #1 provider of roll off rentals in the metro area! For all of your residential, commercial, and construction needs, we're here to help you achieve your goals in a timely, convenient, and cost-effective manner.

We're the preferred choice of dumpster rental Cincinnati providers because we prioritize customer satisfaction and actively exceed expectations with on-time delivery, flexible scheduling, and resourceful container options. Serving Cincinnati, Ohio, and surrounding areas, we're confident we carry the perfect dumpster rental in Cincinnati Ohio for your short or long-term project or worksite needs.

We carry durable, heavy-duty dumpster rental Cincinnati selections, built by industry-leading, reputable manufacturers who consistently improve upon their designs to offer the safest and most convenient inventory for a wide range of purposes. Our rentals are easy to load and we're quick to pick them up! Get in touch with the daddy of all dumpster providers by giving us a call at (513) 586-8313 or book your roll off dumpster rental Cincinnati OH online now!

We Take Just About Everything
Some examples of the junk we haul away include:
Refrigerator Disposal

Garbage Removal

Mattress Disposal

Foreclosure Clean Outs
Construction Waste Removal

Yard Waste Removal

Trash Removal

Appliance Removal
Television Disposal & Recycling

Furniture Removal

E-Waste Disposal

Hot Tub Disposal
Why Choose Us for Your Cincinnati Dumpster Rental

As the foremost Cincinnati dumpster rental provider in the area, we take great pride in championing our customers by supporting their single-use or ongoing container needs. We offer affordable rates, flexible size options, punctual delivery by professional drivers, and excellent customer service each step of the way. With our 5-star reviewed dumpster rental Cincinnati, Ohio options, we're confident you'll achieve your project or job site goals in no time!

As a locally owned and operated business, we take pride in doing our part to keep our communities clean and waste-free. We regularly partner with Newtown Landfill to dispose of waste in accordance with all necessary guidelines so you can rest assured your junk or waste will be removed in a responsible and impactful way. We also offer first-rate junk removal services if you're in need of additional labor support for your upcoming project.

Booking a Cincinnati dumpster rental with our team means ensuring on-time delivery and a wide range of container options to suit any project. We carry five container sizes that benefit a variety of industries as well as homeowners and individuals.

Over the years, we've become the trusted source of Cincinnati Ohio dumpster rental options because we work closely with our customers to help produce amazing results for their home improvement projects, housing or office developments, factory operations, and daily business functions. We make scheduling a rental a quick and painless process with our convenient online booking system. Browse our online inventory, select the best container for your project goals, and book your roll off today!

Many Convenient Uses for a Dumpster Rental Cincinnati Ohio
Regardless of your budget, timeframe, or needs, Dumpster Daddy has the dumpster rental Cincinnati Ohio for you! Clear away the clutter, start an exciting DIY remodeling project, keep your job site safe and waste-free, or manage the regular waste disposal for your small business with the help of our supportive, experienced, and friendly staff.

Whether you're clearing out massive amounts of yard debris after a storm or in the beginning stages of an office park development, we carry an array of options and offer cost-effective dumpster rental prices in Cincinnati Ohio for every industry and occasion. We're certain the addition of one of our rentals will be a beneficial and worthwhile tool for whatever job you're managing.

Use one of our dumpster rental Cincinnati Ohio options for your residential, industrial, commercial, or construction goals today! Get in touch with our team to learn more about our budget dumpster rental Cincinnati OH selections or book online now.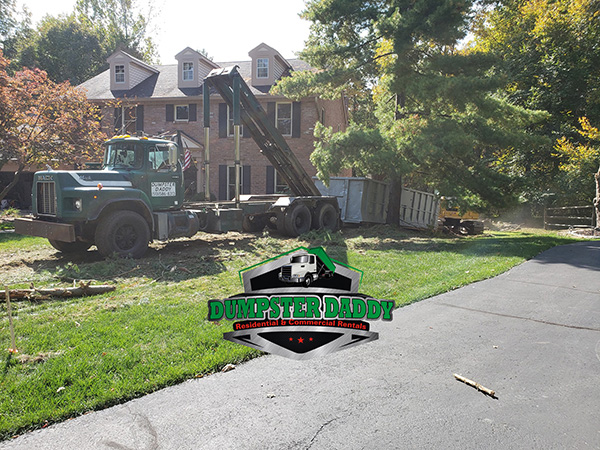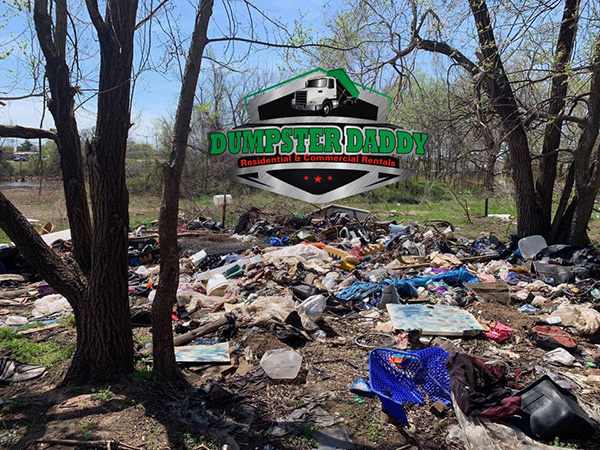 Reliable Choice for a Residential Dumpster Rental in Cincinnati
Homeowners choose Dumpster Daddy for their residential dumpster rental in Cincinnati because we offer straightforward pricing, flexible scheduling options, and helpful customer support throughout the entire process. Whether you're managing an estate sale, downsizing homes, or beginning seasonal cleaning projects, we're confident our Cincinnati residential dumpster rental options will help you complete your project in a convenient, cost-effective way.

Residents of Hamilton County regularly utilize our residential dumpster rental in Cincinnati for garage, attic, and basement cleanouts, appliance and furniture removal, outdoor repairs, single-room remodeling, hoarding cleanouts, estate planning, and everything in between. With the added support of our easy-to-load, heavy-duty residential dumpster rental Cincinnati, we're certain your project will go off without a hitch. Take your time loading the rental on your schedule, send us a text when it's full, and we'll get it out of your hair. It's that simple!

Our experienced and professional drivers are accustomed to delivering rentals in residential areas in a safe, respectful manner, paying close attention to driveways, mailboxes, and other fixtures. We strive to leave neighborhoods cleaner than we found them and haul waste in a responsible way so that you never knew we were there. Book your roll off online today using our convenient online system or give us a call at (513) 586-8313!

Perfect Small Dumpster Rental Cincinnati for Yard Waste
Cleaning up after a storm or completing those pesky outdoor projects has never been easier than with the added support of our small dumpster rental Cincinnati selections! Whether you're redesigning your landscaping, clearing out your garden, cleaning the gutters, or repairing your deck, customers love using our small dumpster rental Cincinnati Ohio to help complete their yard projects with ease.

Our containers are equipped to haul away brush, stumps, tree limbs, lawn trimmings, and general yard debris, along with roofing and construction materials. We're confident we offer the best price small dumpster rental in Cincinnati, along with prioritizing top-notch customer support and convenient delivery options. Whatever your outdoor yard project goals, we offer affordable cost to rental small dumpster Cincinnati that our customers love.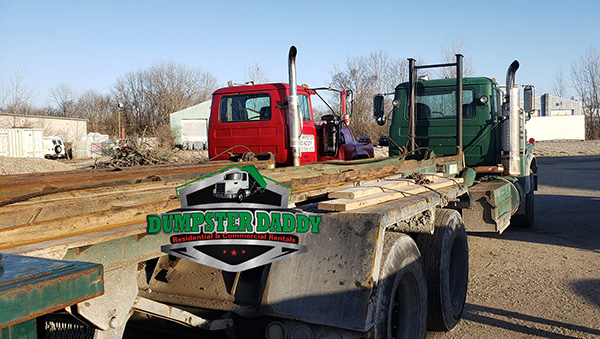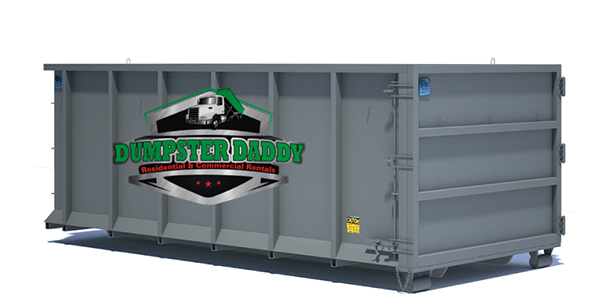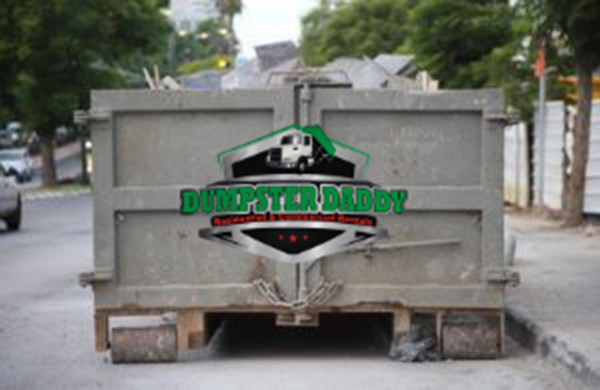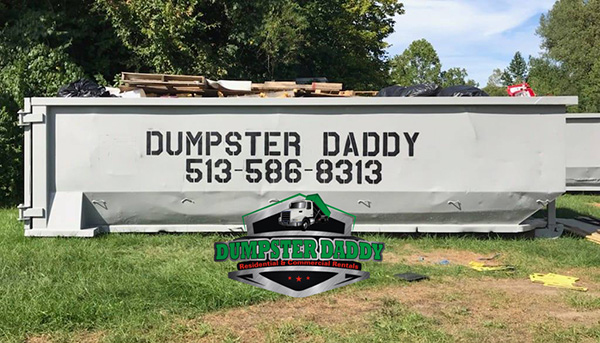 Contractors Choose our Construction Dumpster Rental Cincinnati
Contractors and development professionals understand the importance of utilizing a reliable construction dumpster rental Cincinnati service provider to help keep their worksites safe, waste-free, and on the right track. We regularly partner with local contractors to provide added support with short or long-term rentals.

Our Cincinnati construction dumpster rental selections are equipped to handle a wide range of bulky materials including drywall, lumber, shingles, tile, siding, piping, plastic, and more. We regularly provide our services for roofing replacements, new housing developments, renovations, remodels, and more. If you're on the hunt for the best concrete dumpster rental prices Cincinnati, look no further than with our team of professionals.

Schedule your construction dumpster rental Cincinnati online today or give us a call at (513) 586-8313 to go over your options! Our dedicated team is ready and available to help you choose the best size roll off for your next development or roofing project.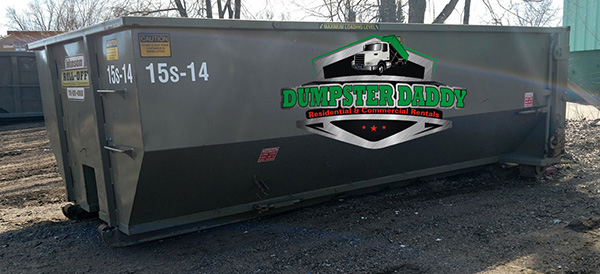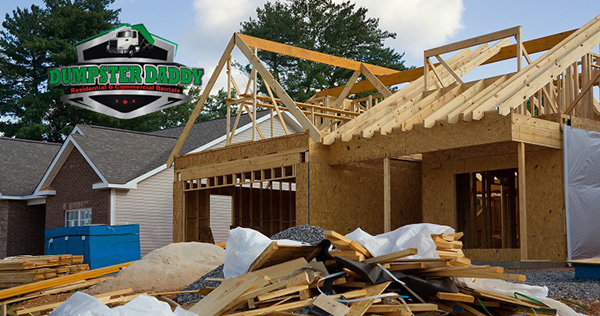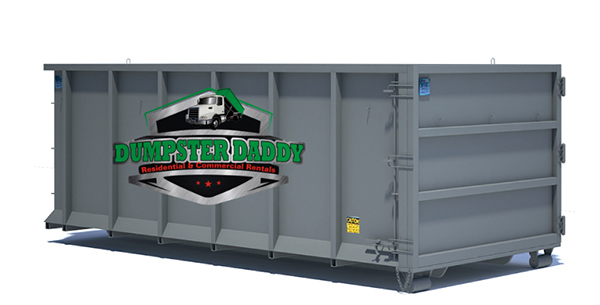 Industrial Roll Off Dumpster Rental Cincinnati
An important aspect of keeping factories and warehouses running smoothly is the presence of a reliable and cost-effective roll off dumpster rental Cincinnati. Our durable and heavy-duty containers are equipped to handle a wide range of industrial solid waste including scrap lumber, packaging materials, plastic, paper, cardboard, and metal, among other types of debris.

Our team of experts will deliver the commerical dumpster rental Cincinnati to your site at a time convenient for you. We do our best to work flexibly around your schedule so you can focus on keeping your factory or warehouse functioning properly. The presence of overflowing waste can be distracting and even hazardous in those settings, which is why we prioritize prompt pick-up when your bin is full. Just fill it up, give us a call, and we'll manage the mess. Book your roll off dumpster rental Cincinnati online today!

Demolition Dumpster Rental in Cincinnati OH
When it's time to get down and dirty with demolition projects, depend on Dumpster Daddy for your diligent dumpster rental in Cincinnati OH. Cleaning up a construction or demo site is a breeze with the help of our heavy-duty rentals. Whether you're in need of an immediate open top dumpster rental Cincinnati or are planning your next job in advance, our team is here to help.

Our industry-leading demolition dumpster rental Cincinnati options are equipped to haul away asphalt, lumber scraps, siding, flooring, roofing materials, drywall, and much more. We frequently provide support for a wide range of demolition projects including housing, office, barns, sheds, multi-room, driveways, and more. Whatever your commercial or residential goals we're certain our dumpster rental in Cincinnati OH will be an advantageous tool for your job site.


Trash Dumpster Rental Cincinnati for Your Business Needs
Whether you're clearing out an office space, managing a foreclosure, or need recurring waste management services, our trash dumpster rental Cincinnati selections are used to support a wide array of commercial settings and projects. We regularly partner with business owners, property managers, hotel management, school districts, restaurants and bakeries, retail spaces, and more to provide short or long-term Cincinnati commercial dumpster rental selections.

We have the solutions for your ongoing or single-use commercial needs. For affordable prices, top-quality customer care, guaranteed on-time delivery, and convenient pickup, get in touch with the experts at Dumpster Daddy today or book your roll off online now!
How to Book a Roll Off Dumpster Rental in Cincinnati
Reserving your dumpster rental in Cincinnati is a simple and straightforward process with our user-friendly online booking system! We carry five versatile size options to suit all of your rental needs. Navigate to the "Dumpster Rental" page and browse our online inventory. You can view dimensions, rental time, tonnage included, prices, and additional pricing for extra rental time and weight per dumpster.

Once you've found the perfect budget dumpster rental Cincinnati, OH for your particular project goals, click the green "Book Now" button. At this point, you can review all of those important details like price, size, and rental time, then click the green "Add to Cart" button directly underneath the price listing. Input important information like contact details, service type, delivery address, preferred delivery and pick up dates, and then check out like any other online shopping process. It's that simple to book a rental with the experts at Dumpster Daddy!

Once you've submitted payment using our secure system (we accept all major credit cards) you'll receive an email confirmation regarding your dumpster rental in Cincinnati. Our team will be in touch leading up to the day of your delivery to confirm a drop off window that works with your schedule.

Booking online is simple, but we understand if you'd prefer to speak with one of our staff about the rental process. Give us a call at (513) 586-8313 and we'll be happy to go over our versatile and cost-effective options as well as break down our Cincinnati dumpster rental prices.
Looking for the Cheapest Dumpster Rental Cincinnati? We Have Sizes & Prices for Every Project!
We understand searching for the cheapest dumpster rental Cincinnati is a high priority for homeowners, contractors, and managers alike, but not only do we offer competitively-priced rentals, we prioritize customer satisfaction, punctual delivery, and open communication. No matter the scale or scope of your project, we're positive we have the perfect size container at a reasonable price to help you get the job done. Take a look at our size options below and get in touch with us if you have any questions!

12 Yard: Our smallest selection is the 12 yard dumpster, which rents at $325 for up to three days and includes two tons of weight. This container measures 14' long by 7' wide by 3'8" high. If you're searching for a 10 yard dumpster rental Cincinnati, this is a great alternative that will help you get the job done. We recommend this size for smaller residential projects, including yard cleanup, garage or attic de-cluttering, and appliance removal.
15 Yard: Our next size is the 15 yard which rents at $375 for up to three days and includes two tons of weight. This container measures 14' long by 7' wide and 4' high. This size is ideal for single-room renovations, smaller office clean outs, and small roofing repairs.
20 Yard: The 20 yard container rents for $500 for up to five days and includes three tons of weight. This container measures 22' long by 7' wide by 3'6" high. Perfect for most larger-scale residential projects, ongoing industrial use, and commercial needs.
30 Yard: One of our larger containers, the 30 yard rents for $600 for up to five days with three tons included. This dumpster measures at 22' long by 7' wide and 5'2" high. For all of those heavy-hitting construction, commercial, and demolition projects, we recommend this size for larger-scale projects that accumulate large amounts of waste.
40 Yard: Our largest container is the 40 yard, which rents for $700 for up to five days and includes three tons. This roll off measures at 22' long by 7' wide and 7' high. For any of your development or demolition projects, this is the container you can trust to get the job done.

Additional days and weight are available for purchase if you begin your project and realize you need more space or have more waste than you initially thought. We're proud to offer a range of dumpster rental Cincinnati cost options so that our services are accessible to a wide range of customers. We can't guarantee the absolute cheapest dumpster rental Cincinnati, but we do promise customer satisfaction and positive results. Book your rental online now!
Cincinnati OH Dumpster Rental FAQs
If you need additional information before moving forward with your Cincinnati OH dumpster rental, take a look at our frequently asked questions below! We understand there are many variables and factors to consider when choosing the best fit for your residential, commercial, or industrial needs, so get in touch if you have any questions about our dumpster rental Cincinnati OH area.

1. How much does it cost to rent a roll off with your company?
Our prices vary based on the size of the container, rental period, and tonnage hauled. Our 12 yard dumpster is our smallest option and begins at $325 while our largest 40 yard dumpster begins at $700. We understand many people are searching for a cheap dumpster rental Cincinnati, but along with affordable prices, we prioritize customer satisfaction through on-time delivery, convenient online scheduling, and speedy pick up.

2. How do I rent a roll off?
Booking one of our dumpster rental Cincinnati Ohio area is a simple process with our easy-to-use online scheduling tool. Just navigate to our "Dumpster Rental" page, browse through your options, select the best size for your project, provide important contact and delivery details, then check out using our secure system! It really is that easy to book your Cincinnati OH dumpster rental from the comfort of your home or while managing your work site.

3. What items can be put in the dumpsters?
Our durable roll offs are built by industry-leading, reputable manufacturers and can handle a wide range of waste including furniture, appliances, mattresses, hot tubs, televisions, construction waste, yard waste, demolition waste, and general garbage. We cannot accept tires, batteries, paints, oils, asbestos, inks, food waste, refrigerants, railroad ties, lacquers, or contaminated soils for the safety of our drivers and the long-lasting durability of our containers.
Providing Dumpster Rental Cincinnati OH to Surrounding Areas
We're proud to do our part in keeping our communities waste-free by providing cost-effective and convenient dumpster rental Cincinnati OH options. It's important to us that our cities, schools, and parks remain clean, sanitary, and enjoyable for residents of Hamilton County.

We're happy to offer delivery to surrounding areas including West Chester, Mason, Hamilton, and Colerain. We provide service to the following zip codes: 45202, 45203, 45204, 45205, 45206, 45207, 45208, 45209, 45211, 45212, 45213, 45214, 45215, 45216, 45217, 45219, 45220, 45223, 45224, 45225, 45226, 45227, 45229, 45230, 45231, 45232, 45233, 45237, 45238, 45239, 45243, and 45248.

Don't see your city or zip code listed? Don't worry. We can typically make accommodations to deliver outside of our traditional service area in certain instances. Whether you're searching for a dumpster rental Clifton Heights Cincinnati, Ohio for your home or need a one-time commercial rental, we can help. Give us a call at (513) 586-8313 to learn more about your dumpster rental Cincinnati OH options today!
5-Star Reviews for Our Dumpster Rental in Cincinnati
Earning the repeat business of our amazing customers is what makes us so passionate about providing top-quality dumpster rental in Cincinnati services. There's no better feeling than helping homeowners, contractors, managers, and developers succeed in their personal or professional project goals.

No project is too big or small for the pros at Dumpster Daddy! If you're searching for Cincinnati dumpster rental bbb, feel free to read through a selection of our 5-star reviews and get in touch with us if you have any additional questions about our premier services today:

"Delivered a dumpster the same day I called. They were helpful and worked with me to setting the dumpster in the best location for me to fill. I would highly recommend." -D. Wess

"Ken was an awesome vendor. Ken saved me with his rental services, Needed his service and he was able to deliver asap. Looking forward to working with you in the future. Thank you so much Ken! Kudos." -J. Aiah

"Excellent service, understands your requirements and helps you meet your schedules. Professional driver will place the dumpster in location convenient for your job. Call dumpster daddy then focus on your project." -J. St. John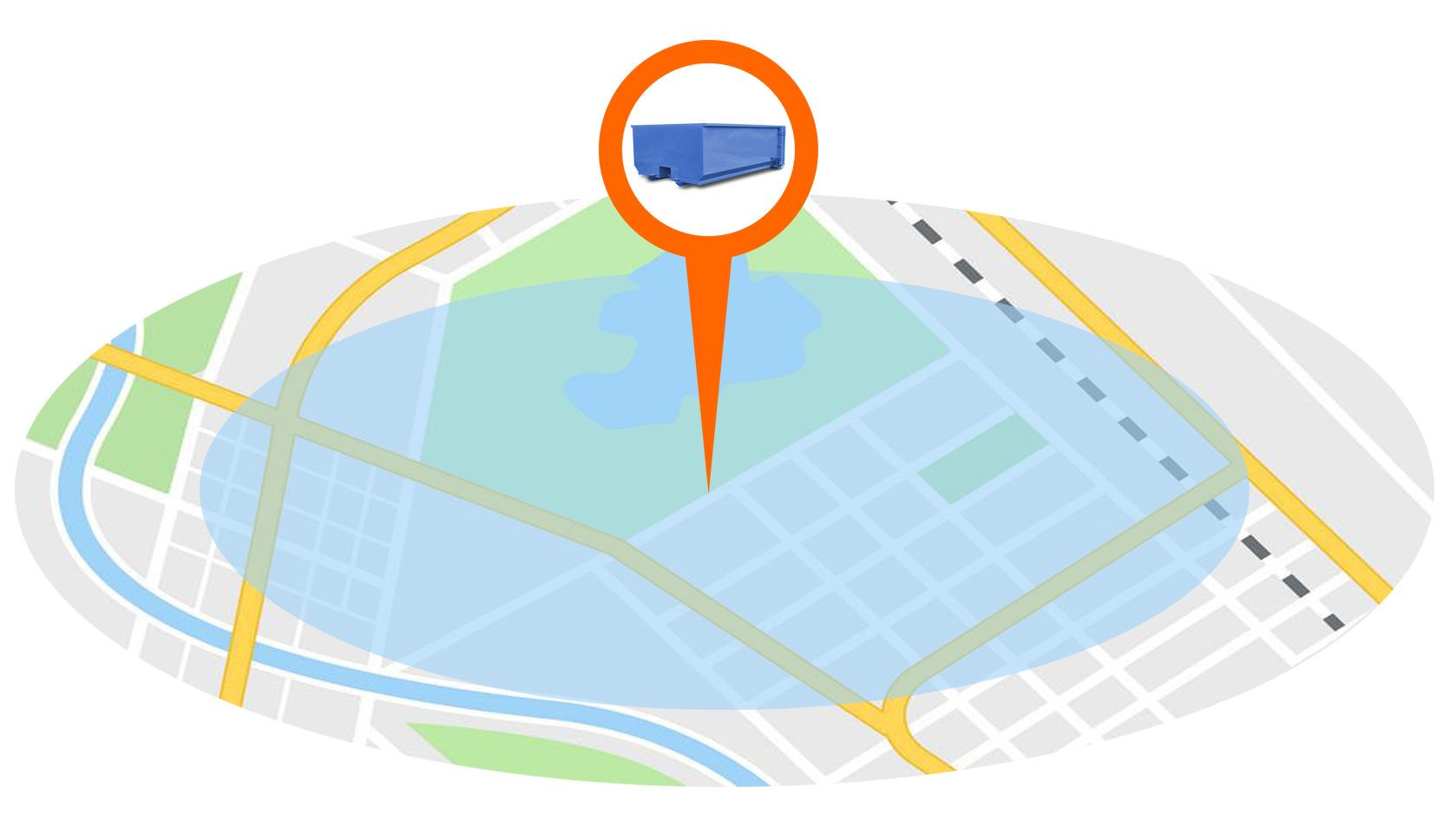 Dumpster Daddy Rental Service Area in Ohio
We provide fast, friendly delivery services in Cincinnati, OH and surrounding areas such as West Chester, Colerain, Hamilton, Mason, Batavia, Amelia, West Chester, Middletown, Milford, Lebanon, Fairfield, Loveland, and more. It is our goal to exceed customer expectations. To see more of our service area please follow the link below.
View Service Area